Sunday – May 9th, 2021 is Mother's Day!
Mother's Day gifts for 80 year olds or 70 year olds or any age really are usually flowers and candy – and those can be great but I like to think a bit out of the box. I like to give gifts that say something special, that let the person know that I spent some time thinking about it and about them.
Below are some gift ideas that I've given in to my mother and mom-in-law the past (and a few that I will be doing this year!).
I do hope you like them and find something special to give to your very special senior mother!
Our 2021 List Of Mother's Day Gift Ideas For Your Elderly Mom
Here is our list of some of the best Mother's Day gifts we have given and that we have found for anyone who has a mom who is 80+ years old.
But, I will say that a lot of these gifts can also be very appropriate for younger and even older moms too!
There are so many different ways to say "I Love You" to your elderly mother, some are fun, some are practical and some are personal. So, take a look at what we've come up with and I'm sure you'll find something here that your mother will adore!
---
Solar Powered Flowers
Instead of the traditional flowers that many mothers get – why not give her some solar powered flowers that she can put out in the yard and enjoy day and night.
It's a unique gift and there are many varieties to choose from.
---
LovePop Cards
I absolutely LOVE these cards and have been giving them to my mother and my mom-in-law for many years and guess what, they LOVE them too!
These are intricately laser cut cards that Pop Up when you open them. They come in a large variety of designs, trees, birds, bouquets of flowers, bird houses, gardens, hearts, Disney characters and so much more!!! You'll have a hard time deciding which card to choose – I know I always do.
---
A Little Practice – A Little Fun
A toilet bowl light would not seem like a Mother's Day Gift but if your elderly mom tends to go to the bathroom once or twice or more times every night, why not make it just a bit safer for her (and a little fun) with these toilet bowl lights!
---
Custom Photo Puzzles To Pass The Time
Photo puzzles are such a unique gift! Your photo is taken and cut up into a puzzle for your mom and/or family to put together.
It's a very personalized gift that your mother will love.
---
Prepared Meals By Silver Cuisine

Go above and beyond the traditional "breakfast in bed" for your mom on Mother's Day! Give her the gift of fully prepared and cooked meals delivered right to her door!
Silver Cuisine pays special attention to dietary restrictions and they offer over 150 meal options.
There's no contract and no minimum orders.
---
Toaster Oven & Air Fryer Combo
My mother loved her toaster oven and used it so much more than her oven. It makes sense. She was cooking just for herself most of the time and using the oven for just one baked potato didn't make sense.
But this toaster oven is also an air fryer! Giving your mom the opportunity to make some healthier meals for herself (and you too every now and then!)
There are a huge variety of toaster ovens available so check them out!
---
For Those Moms With A Sweet Tooth

If your Mom loves her sweets (I know my Mother did) then what better gift to give on Mother's Day (and ongoing) but a gift of sweet treats that just keeps on coming month after month. Simply choose the size of the package, fill out a candy profile and you are done! Every month, your loving mom will receive a package of sweet candy!
---
Recipe Binders For The Cooks

This recipe binder is a great way to collect your family's favorite recipes and for your mother to put her "collection" of recipes together for you! You can take it a step further and work on one recipe a week or so for a fun activity to do with each other! If you want to see other recipe binders – just click here.
---
Get Comfortable With Crocs Shoes

I know, it sounds silly to give someone shoes for Mother's Day! But if your mom is anything like my mom was, comfortable shoes are a "must have" and can sometimes be difficult to find.
My mother LOVED her Crocs shoes and in the last decade of her life, that is all that she wore. She got me interested in them and I have to admit – I own several pairs now.
They truly are extremely comfortable so think about giving your elderly mother the gift of comfort with Crocs shoes.
---
Flowers and Gifts From Florists.com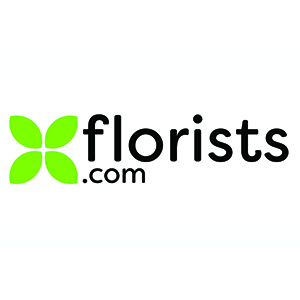 Of course – flowers are a very traditional part of Mother's Day and if that's what your mother would love – then you know you gotta do it!
Florists.com has a beautiful large variety of bouquets and gift baskets for Mother's day and any other occasion you can think of.
---
Unique Kitchen Bookends
If your mom collects cookbooks or has a large number of them these fun bookends may be a fun and practical gift for her.
---
More Flower and Gifts From FTD

If you are going to be gifting flowers and you are more familiar with FTD than with Florists.com – then here's a link to the FTD company.
They have been in business since 1910 and are a very well established company that can deliver flowers around the world, literally.
---
For The Practical Moms
This wonderful large print password book can help your practical mother to keep all her passwords in one book. It's got plenty of room (10 pages for each letter of the alphabet!) and it even has a place to write down your router info, wifi info and of course, your computer repair guy!
Sweets For The Sweet

Sweets, treats and candies are another staple that are traditional Mother's Day gifts and if your mom loves these kinds of treats, then go for it! It's her day and it should be celebrated with what she enjoys!
Shari's Berries wraps strawberries in some of the most delicious and sinful treats you could find! In addition, they also have fruit bouquets and flowers too! My mom-in-law LOVES their fruit bouquets with the pineapples and strawberries that are dipped in chocolate! Check it out!
---
Infusion Water Bottles
Many older adults do not drink enough water. This water infusion bottle is one way to get your elderly mother to drink more water during the day.
This is a quality crafted product that can make water much tastier to drink!
---
An Assortment Of Gifts From Gift Tree

I've used GiftTree.com for the past few years not only for Mother's Day but for many other occasions. I love that they have a nice large variety of products to choose from.
The majority of their products are gift baskets, but they do have a few gifts and flowers as well. I've mostly used them for gift baskets and I have always gotten such great compliments about them when they were received.
---
All Mothers Love Photos


This great service turns your photos into canvas prints! Single photos, collages of photos and much more!
---
If She Has Trouble Getting Up From Her Seat

You may be wondering, why in the world would I be recommend La-Z-Boy for Mother's Day? Well, the truth is a friend of mine JUST bought her elderly mother a lift chair from La-Z-Boy to help her because she was having a great deal of trouble getting up from her recliner.
I can tell you that my friend's mother is SO VERY happy that she got that chair – and we are all happy too because now we know that she's safer because of it!
So, if your older mom is having trouble getting up from her sofa or recliner – consider getting her a lift chair!
Not sure if you should buy your aging mother a lift chair? Check out our article here.
---
Get To Know Your Past With Living DNA

My own family is from Sicily and most everyone except my immediate siblings all still live in Sicily and have for many generations. So, I KNOW my family history quite well.
Because of this though, I never realized how many Americans don't know their history since the great majority of them came from immigrants that traveled here so many moons ago!
Finding out your family history with the help of kits like Living DNA can be fun, exciting and sometimes surprising!
They offer both an ancestry kit and an ancestry and wellbeing kit as well.
---
Staying Healthy With GNC Vitamins and Supplements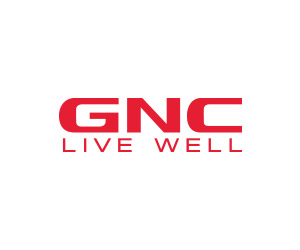 My mother was very much into healthy eating and that included supplements and vitamins. She was always on me to take more Vitamin D and Co-Q10!
Anyway – if your mother is also into health and nutrition – then a gift of her favorite vitamins and supplements would be wonderful. After all, they can be quite expensive so why not give her something that she uses?
You can combine a few things together to make your own "gift basket" for her! What a great way to show her you love her.
---
If She Has Trouble Reading – Large Print Books
My mom-in-law loves to read. So much so that every year on her birthday (she's 98 now!) I gift her 12 large print books. That way she has one new book to read for every month of the year.
For older women (and men too) large print books are just a much easier way to participate in your favorite pastime of reading!
You can get many large print books, like the one above from Amazon – check out their large variety here!
---
Alexa Can Be Used For Fun, Safety And Making Life Easier

I absolutely love all the great things that Alexa does – especially for families and older adults. Check out the 25 skills that I think are perfect to make life easier and safer for seniors!
Besides the tower shown here – Alexa also offers other devices that are all equipped with the Alexa technology. Check them out here!
Your mother will love the games, music, radio, podcasts and audio books that Alexa offers. In addition, there are several skills that can make life easier and safer for her!
---
Stay In Touch With Her Using The Echo Show
I LOVE the Echo Show and honestly I love all the great skills that Alexa can do for seniors! It's truly amazing.
I've written several articles about Alexa and the Echo Show – so if you aren't too familiar with them check out my articles and I'm sure you will be surprised at all the wonderful things they can do.
I always recommend the larger Echo Show that's shown here for older adults because it's easier to see and manage. But do know that there are smaller screen products as well.
The greatest benefit of the Echo Show is that if your elderly mother lives alone – she can use this product to visually communicate with you very easily (as long as you have an Echo Show as well). It's a great way to "see" each other without her having to mess with going to a computer, signing in, etc.
Your mother will LOVE the Echo Show!
---
Get All The Info On The Internet Through Google Home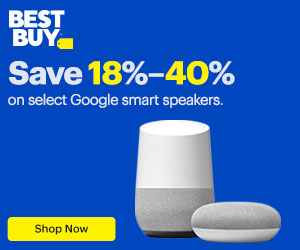 Now, I do love all the skills that Alexa products offer (that's true). But, the one thing that Alexa does not do well is to give me accurate and up to date information when I ask it a question. The reason is that Alexa is tied to the Bing.com search engine. Which is a good search engine but no where near as good as Google!
The Google Home product is very similar to Alexa devices but it does not have as many skills as Alexa BUT it answers 98% if my questions to it with great accuracy.
There are still some great skills that Google Home can do for seniors – and I would say to check out my article on Google Home For Seniors to find out what those skills are. If it's a good fit for your elderly mother then I say choose Google Home – especially if she's going to ask it lots of questions!
---
We're All A Little Forgetful

We all get wrapped up in doing so much, especially mothers! So give her a little help with these small tile mates. Attach them to things like a set of keys and you'll be able to use an app on your phone (or Alexa) to find where you put those keys!
---
If She's A Music Lover
Music does soothe the soul! If your senior mom is a music lover and if she loves the music that she grew up with from the 1940's, the 1950's then I would encourage you to find some CD disks for her to play.
Also, if she has an Alexa – you can gift her a subscription to Amazon Music Unlimited! That way, she can just ask Alexa to play her favorite artist, or her favorite genre!
---
If She Loves Old Movies (or all movies)
My mom-in-law was just telling me a few days ago that she needed to watch some comedy. She was feeling down with all the news of the pandemic and everything else going on here in 2020 that she just wanted to watch something and laugh.
If your elderly mother is also expressing those thoughts – then maybe a set of an older comedy movies like the one shown here may be just the thing for her.
Of course, you can get movies of any kind or even better yet – hook her up with Roku or Fire Stick so she can access all kinds of movies and shows!
Roku for older television sets
Roku for newer television sets
Fire Stick for all television sets
Fire Stick for older television sets will also need this HDMI to Composite AV Converter
---
Email Her New Photos On This Electronic Photo Frame
My mother had a photo frame like this that her granddaughter gave to her. It was so great to see new photos of the great grandkids pop up on this every now and then!
It's such a nice way to share photos without asking your elderly mother to fiddle with Facebook or a computer (which we all know can be difficult for the older generation).
If you take lots of photos and you want to share them with your older mom – consider an Electronic Photo Frame like this one! I'm sure she will love it!
---
For Those Mothers Who Love Gardening
If your mother enjoys gardening but it has become a bit difficult for her to manage – a raised garden is the solution! There are many different kinds, as you can see here!
But I love the one shown above because it takes up little space and for seniors who may only have a patio or balcony to garden in – these are a perfect size!
---
For Brown Thumb Plant Lovers (Like Me)

Honestly, I can't grow a thing but my friends tell me that succulents are the easiest plants to care for! If your mom loves plants but has that brown thumb – then maybe this beautiful set of 20 succulents would be the thing for her!
---
I hope that these products on my list have inspired you to get something different and creative for your elderly mother!
Have a wonderful and Happy Mother's Day!