The best types of Christmas gifts for older men are the ones that can give them some comfort, some fun or some sense of purpose in an activity that they enjoy or maybe even a brand new one!
But oftentimes, finding a gift for men can be challenging and worse for older men. Rest assured – we have a GREAT list of gift ideas for you.
In case you're looking for a larger list of Christmas gifts for aging parents – click here.
Christmas Gift Ideas For Older Men
Take a look at our list of Christmas (and Hanukkah) gifts for the older men in your life.
Shiatsu Back Shoulder and Neck Massager
Most every man loves a massage (well, let's face it – women too!). So why not gift him this wonderful massager that provides heat and deep tissue kneading massage for shoulders, neck and upper back area. He'll love you just a little more every single time he uses it.
---
LED Magnetic Pickup Tool
For the older handymen in your group – this great magnetic pickup tool may save them a lot of aggravation. It's battery operated (kinda looks like a flashlight) and it includes 4 spare batteries in the kit.
---
Draycoll Recliner
Yes, a recliner may seem like an expensive holiday gift but if several people go in on the gift – it can certainly make it much more affordable! And if your senior loved one has worn out their recliner – well – a new one like this one from Ashley's Furniture Store may be a wonderful surprise for him.
---
Reclining Massage Chair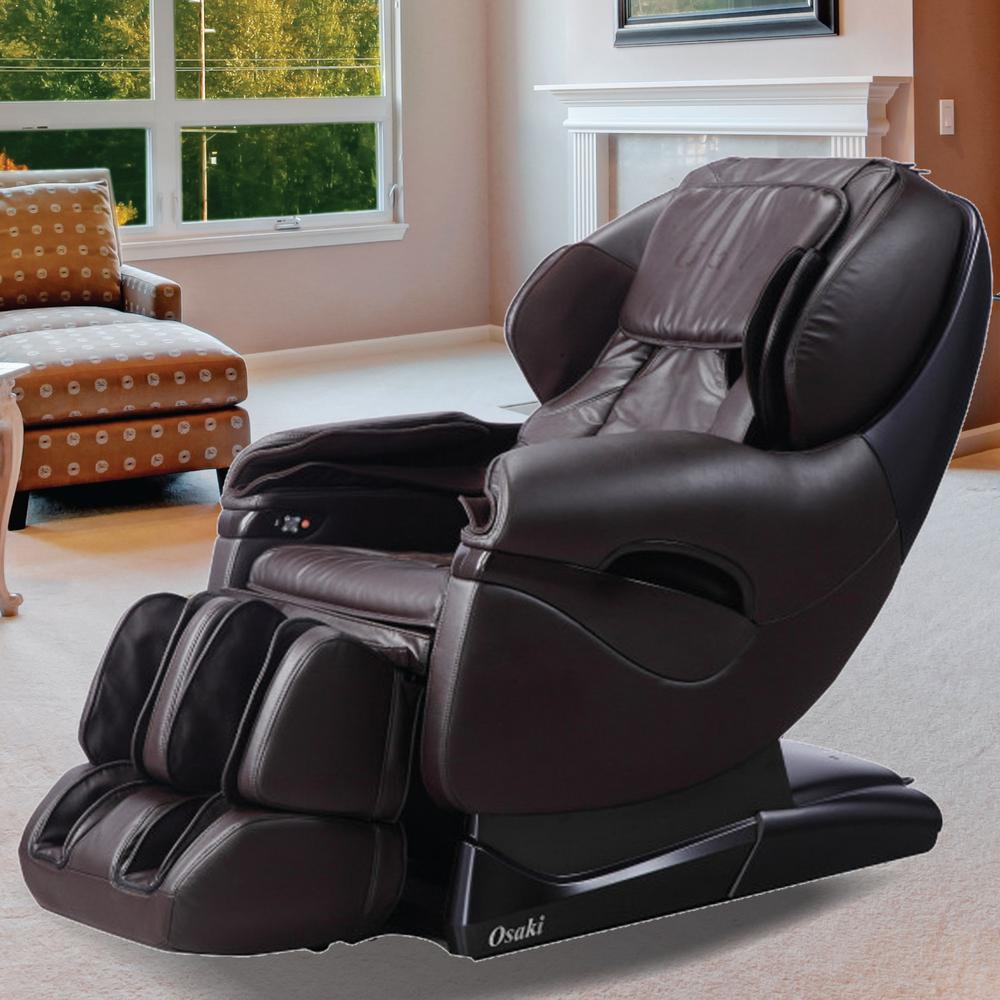 But if you wanted to go a step further than a standard recliner – why not go with one that can also give him a massage! You may never be able to get him up off that chair! This one from Home Depot features 5 massage programs all controlled with a remote.
---
LED Lighted Beanie Hat
If you live in a colder climate and your senior fellow takes out the garbage or walks the dog at night – then what could be better than a knitted winter hat equipped with an LED light to keep him warm and safe out there in the cold night.
---
The Kamado Charcoal Grill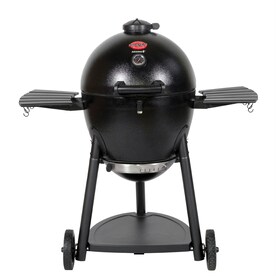 I know men who won't grill outdoors on anything other than a charcoal grill. They consider it "cheating" if you use anything else! Well – we have to admire their devotion don't we? If your senior guy loves to grill outdoor then consider a new grill like this one from Lowe's under the Christmas tree.
---
A Fun Grill Accessories Kit
If he loves grilling AND golf – why not combine the two into one great gift with this 7 piece golf club theme grill accessory kit!
A fun gift to give that can keep him having fun with the two things that he enjoys!
---
Beer Infused Hot Sauce
For the guys who love spicy food then why not spice up those chicken wings and ribs with these beer infused hot sauce kit!
This would make a nice little stocking stuffer to go with that grill or grill set I mentioned above!
---
Fire TV Stick
I don't know that many men who don't love to watch TV – so if you need a GREAT gift for an older guy in your life – consider giving him a Fire TV Stick. It's the easiest way to get access to Amazon Prime Video, Hulu, ESPN, Netflix, Youtube and much, much more.
You don't need a smart tv for this but the television set must have an HDMI input (that's how you plug it in) and it must be connected to an Amazon account although it doesn't have to be a prime account.

Or – purchase a new television set with Fire TV built in!
---
Fire TV Edition
If an older television set will not accommodate a Fire stick then why not go ahead and get him a brand new television with Fire TV built in!

Connect Alexa to it, subscribe to Youtube TV and he'll be able to go to all his stations and movies and shows just by using his voice!
---
Hulu Entertainment
A subscription to a streaming service such as Hulu is another great idea for those couch potato fellows or even just for anyone who loves movies and television entertainment.
---
Slim Wallet That Protects Against Data Theft
You just can't be too careful these days! There's a lot of technology out there that can be used to steal credit card information without having to take the card! This wonderful slim wallet for men blocks the 13.56 Mhz band that is used by RFID scanners to steal your credit card information!
A very stylish and useful gift.
---
Nightstand Organizer
I have given this gift to some older men in the past and they love it – gotta admit – I love it too. It's a great way to recharge your cell phone, hold your glasses and watch, wallet, change, etc. Just about everything that most men carry around in their pockets.
---
If Fishing Is His Favorite Sport
I know that most fishermen will say they can't ever have enough fishing lures so why not give me a nice large supply?
---
Walker Rollator With Fold Up Removable Back Support
Okay, so a rollator walker from Home Depot is not the sexiest gift you could give an older person but if they NEED one or if they have worn theirs out then this may be just about the most useful gift you could give him.
---
Body Trac Glider
If your older man like to stay in shape then consider helping him out with a Body Trac Glider. A glider like this can provide some great exercise without heavy impact on hips and knees.
Caution: With any exercise equipment it's important to make sure it won't cause injury so check with your physician first before starting any exercise program.
---
Stamina Inmotion Elliptical
A more gentle form of exercise could be had with this inMotion Elliptical. Something that can be done right from a sturdy chair while he's reading or watching television.
Caution: With any exercise equipment it's important to make sure it won't cause injury so check with your physician first before starting any exercise program.
---
For Him And His Dog
If his dog is truly his best friend – then consider a gift to Bark Box. A subscription service that sends monthly boxes of products for his dog.
Yes, technically this gift is more for the dog but honestly, who ends up playing with the dog with all these great toys and products?! He does of course!
---
Dog Toys
If you didn't want to give him a monthly subscription service from Bark Box but like the idea of a gift for his best friend, then why not get him (and his dog) a kit of 10 dog toys we're sure they will both love playing with.
---
Let's Not Forget The Cat Lovers
If your senior guy loves cats then why not help him proclaim it with this sweet t-shirt!
---
Non Slip Slippers
For safety matters – I generally recommend men's slippers that have a back to help avoid them slipping off the feet. Of course, I ALWAYS recommend shoes, slippers and socks that are as non slip as possible to help to avoid falls.
These slippers have a comfort memory foam which makes them extra comfortable, they can be worn indoors and outdoors, are machine washable and of course, have a gripped sole to help prevent slipping.
---
LEGO For Adults
It used to be that LEGO was only for children but not anymore! There are many wonderful LEGO Projects that are perfect for those older men (and women too) who love putting together models and more.
---
Handy Jar Opener
For older men who may be having a hard time opening up those tightly closed jar lids – a simple little under the cabinet gadget like this EZ Off Jar Opener may be the perfect stocking stuffer!
---
A Fun T-Shirt
I always thought that T-shirts were a great way to show the world what you're interested in. And also, to have a little fun!
This T-shirt is just that – something fun.
---
Men's Cardigan Sweater
Yes, I admit it. I am a sucker for a man in a cardigan sweater. What can I say?
This beautiful soft cotton shawl cardigan will not only make him look just a bit more handsome, but it can certainly help him to feel warm on those cool days and nights.
---
Echo Show Device
There are many wonderful things that Alexa devices can do to make life easier and safer for everyone in a household. Two great skills that I can mention are the Drop In Skill and the Alert A Buddy Skill.
These two are just amongst the thousands of skills that Alexa can do. Check out the top 26 Skills that we recommend for older adults.
---
Wireless TV Speaker
If your older guy loves to watch TV but has a hard time hearing it then maybe a great gift for him would be a wireless speaker that he can place right next to his favorite recliner!
Of course, if he has Alexa devices, he can also use those as a speaker as well (just in case you didn't know!)
---
Braun Electric Razor – Series 9
Shaving for older men can be difficult because their skin is thinner and can easily get cut.
The Braun Electric Razor – series 9 provides a close and more importantly a gentle shave for that delicate skin.
---
Emson Car Cane
This 4 in 1 gadget is perfect for most everyone, including older adults! It's a car cane to help you get out of a car more easily. It's also an LED flashlight, a seatbelt cutter and a window breaker!
An all around safety gadget that really should be in everyone's car but the car cane feature is really perfect for many older men.
---
Covid-19 Masks
Let's all hope and pray that this will be the ONLY year that anyone would even consider giving facial masks to help prevent spreading Covid-19 as a holiday gift. But truth is – we all need to wear these not only for our safety, but for the safety of others as well.
---
Silver Cuisine Meals
If your senior guy lives alone and is not much of a cook – then why not gift him some wonderful meals from Silver Cuisine?
A great meal delivery service specifically designed for older adults.
---
Streamlight 74300 Strion LED Flashlight
A friend of mine told me that this flashlight was one of the best Christmas gifts that her husband ever got. He uses it every single night when he takes their dog out in the backyard and they keep it handy for those occasional times when the power goes out in their home.
A useful gift for sure.
---
I hope that one of these gifts strikes your fancy (and to whom you are gifting them to!). At the very least, I hope they give you some ideas of a great Christmas or Hanukkah gift that you can give to the older men in your life.