Updated October 1, 2022 – The best gifts for older men are the ones that can give them some comfort, some fun, or provide some sense of purpose in an activity that they enjoy or maybe even a brand new one!
When the holidays roll around, many family members have a hard time finding good gifts for the older people in their lives. Oftentimes, finding a gift for senior citizens can be challenging. Let's face it, by the time a guy becomes an 80-year-old man, he probably has everything he wants.
Rest assured, though. Our gift guide will help you find the perfect gift, whether you're looking for a holiday or Christmas gift or a great gift idea for a special occasion (side note – these also make great 80th birthday gift ideas!). We've also included gifts for elderly men who have other care concerns, such as dementia or Alzheimer's, so keep reading!
In case you're looking for a larger list of Christmas gifts for aging parents – click here.
Or if you need Christmas gifts for an older woman, we have a list that will help – click here.
Useful Gift Ideas For Older Men
Sometimes, the most important thing to consider when choosing the perfect present is how well the gift will fill a need. In addition to being well received, functional gifts provide a little help to the recipient – they make daily tasks a little easier or less painful.
Take a look at this list of useful Christmas (and Hanukkah) gifts for the older men in your life.
LED Magnetic Pickup Tool
For the older handymen in your group – this great magnetic pickup tool may save them a lot of aggravation. It's battery operated (kinda looks like a flashlight) and it includes 4 spare batteries in the kit.
---
Emson Care Cane
This 4 in 1 gadget is perfect for most everyone, including older adults! It's a car cane to help you get out of a car more easily. It's also an LED flashlight, a seat belt cutter and a window breaker!
An all around safety gadget that really should be in everyone's car but the car cane feature is really perfect for many older men.
---
Cozy Slippers
There's nothing better (almost) than slipping into some warm slippers on a cold winter day! When your feet are warm, you just feel so much more comfortable! He'll love these beautiful slippers with a full back for support and safety.
---
Engraved Pocket Watch
I've always loved pocket watches, they just bring about an air of elegance. Anyway, if your guy would love one, then why not gift him one that is engraved? This beautiful pocket watch can be the best gift under the tree.
---
Handy Jar Opener
For older men who may be having a hard time opening up those tightly closed jar lids – a simple little under the cabinet gadget like this EZ Off Jar Opener may be the perfect stocking stuffer!
My husband is still in his 50's, but he has arthritis in both of his thumbs and thought this was a fantastic gift last Christmas.
---
Nightstand Organizer
I have given this gift to some older men in the past and they love it – gotta admit – I love it too. It's the best thing for recharging your cell phone, holding your glasses and watch, wallet, change, etc. Just about everything that most men carry around in their pockets.
---
Cashmere Scarf
This beautiful cashmere scarf can help to keep him warm during those cold winter days. It's comfortable enough to wear indoors and outdoors. Comes in a variety of colors and some patterns.
---
Streamlight 74300 Strion LED Flashlight
A friend of mine told me that this flashlight was one of the best Christmas gifts that her husband ever got. He uses it every single night when he takes their dog out in the backyard and they keep it handy for those occasional times when the power goes out in their home.
A thoughtful gift for sure.
---
LED Flashlight Gloves
These flashlight gloves make a great gift for the 80-year old man who still putters around the home or is Mr. Fix-it.
When he uses these he just has to point at what he needs to see. Since he's not holding a flashlight, his hands are free, so he can even find things if he's working in dark, tight corners.
---
Philips Sonicare ProtectiveClean Electric Toothbrush
When people age, they sometimes have trouble with dental devices because of arthritis. In addition, seniors are more prone to cavities, especially along the gumline of their teeth.
The Philips Sonicare ProtectiveClean electric toothbrush is a better option for a senior man than a regular toothbrush. It has 3 different brushing modes plus a pressure sensor to keep him from brushing too hard. It holds a charge for two weeks before needing to be recharged.
---
LEGO For Adults
It used to be that LEGO was only for children but not anymore! There are many wonderful LEGO Projects that are perfect for those older men (and women too) who can have a great time putting together models and more.
---
Around the Table Games Grandparent Talk Portable, Meaningful Conversation Starters
This is actually a gift for the whole family – not just Grandpa. It's a conversation starter game that has over 100 questions (both silly and thought-provoking). It is the winner of the Dr. Toy Top 10 Games, iParenting Media, National Parenting Center Seal of Approval, and Learning Magazine's Teachers Choice awards.
This fun deck of cards makes a game out of talking to the seniors in your family no matter where you are. They can easily start conversations at the dinner table, a restaurant, or on a road trip.
The cards are held together with clip, which can be attached to a purse, backpack, or belt – making it easy to take the Grandparent Talk game anywhere.
---
A Fun T-Shirt
I always thought that T-shirts were a great way to show the world what you're interested in. And also, to have a little fun!
This T-shirt is just that – something fun. It comes in a choice of 5 different colors.
---
Slim Wallet That Protects Against Data Theft
You just can't be too careful these days! There's a lot of technology out there that can be used to steal credit card information without having to take the card! This wonderful slim wallet for men blocks the 13.56 Mhz band that is used by RFID scanners to steal your credit card information!
A very stylish gift that he'll use on a regular basis .
---
Braun Electric Razor – Series 9
Shaving for older men can be difficult because their skin is thinner and can easily get cut.
The Braun Electric Razor – series 9 provides a close and more importantly a gentle shave for that delicate skin.
---
Engraved Cufflinks
Another great idea for an engraved gift is this set of cufflinks and tie clip. Made of stainless steel and there are 8 different patterns to choose from. If your guy dresses up every now and then he'll feel like a million bucks with these accessories.
---
Compression Socks
Compression socks aren't necessarily glamours, but they are wonderful for those elderly people who are diabetics or who have circulation issues. Plus, they reduce edema and increase circulation and oxygen flow.
And, clearly – they will keep feet and legs warm during the long cold days of winter.
---
Silver Cuisine Meals
If your senior guy lives alone and is not much of a cook – then why not gift him some wonderful meals from Silver Cuisine?
A great meal delivery service specifically designed for older adults.
---
3X Large Lighted Magnifier For Reading
A magnifier is a thoughtful present for the elderly man who has low vision or macular degeneration. I gave one of these to my dad and it allowed him to continue reading print books even during the evening.
A lighted magnifier is also great for reading prescription bottles, working on hobbies, etc.
---
Draycoll Recliner
Yes, a recliner may seem like an expensive holiday gift but if several people go in on the gift – it can certainly make it much more affordable! And if your senior loved one has worn out their recliner – well – a new one like this one from Ashley's Furniture Store may be a wonderful surprise for him.
---
Reclining Massage Chair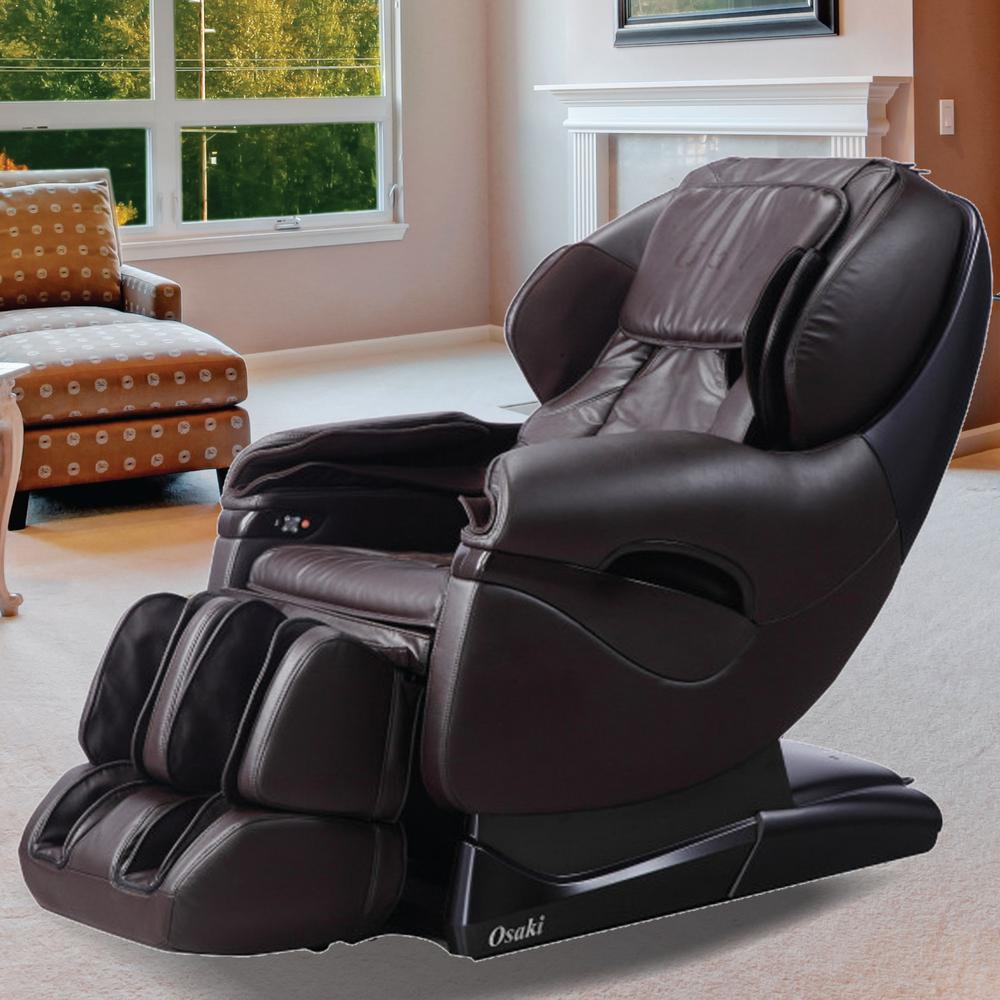 But if you wanted to go a step further than a standard recliner – why not go with one that can also give him a massage! You may never be able to get him up off that chair! This one from Home Depot features 5 massage programs all controlled with a remote.
---
Great Gifts For Active Senior Men
If your dad or grandfather is still active well into his golden years, congratulations to him! Choose a special gift from this list and you can be sure he'll appreciate it for a long time to come.
Shiatsu Back Shoulder and Neck Massager
What active 80-year-old dad wouldn't appreciate a massage (well, let's face it – women aren't the only ones who love them)? So why not gift him this wonderful massager?
It provides heat and deep tissue kneading massage for shoulders, neck and upper back area. He'll love you just a little more every single time he uses it.
---
The Kamado Charcoal Grill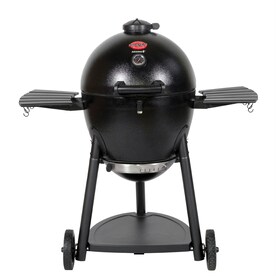 I know men who won't grill outdoors on anything other than a charcoal grill. They consider it "cheating" if you use anything else! Well – we have to admire their devotion don't we? If your senior guy loves to grill outdoor then consider a new grill like this one from Lowe's under the Christmas tree.
---
A Fun Grill Accessories Kit
If he loves grilling AND golf – why not combine the two into one great gift with this 7 piece golf club theme grill accessory kit! A fun gift to give that can keep him having fun with the two things that he enjoys!
---
LED Lighted Beanie Hat
If you live in a colder climate and your senior fellow takes out the garbage or walks the dog at night – then what could be better than a knitted winter hat equipped with an LED light to keep him warm and safe out there in the cold night.
---
Beer Infused Hot Sauce
For the guys who love spicy food then why not spice up those chicken wings and ribs with these beer infused hot sauce kit!
This would make a nice little stocking stuffer to go with that grill or grill set I mentioned above!
---
If Fishing Is His Favorite Sport
know that most fishermen will say they can't ever have enough fishing lures so why not give me a nice large supply?
---
Life Experiences Gift Card
Gift cards can make a very thoughtful gift. Plus you can get the in the right price range for your budget and you can wrap them in different styles of paper or in a gift box in order to make them more fun to open.
Maybe your favorite 80-year old man has a favorite restaurant? Get him a gift card like this one from Outback Steakhouse.
If there are things he enjoys (for example, he's an avid golfer), get him a gift card for those activities. For a golfer, get a gift card from his favorite pro shop or a gift certificate for his favorite golf course. For a man who enjoys camping or fishing, think of outdoor gift cards, like those from Cabelas or Bass Pro Shop.
---
PUTT-A-BOUT Par Three Golf Putting Green
This indoor putting green will help your senior loved one stay on top of his putting game all winter long.
It measures 3 feet by 9 feet. It's got 3 different practice holes, plus a built-in sand trap and the surface material is high quality so it will stay smooth. What more could he want?
---
All-Weather Golf Ball Pick Up Stick
This golf ball pick up stick will let your senior dad or grandfather pick up a golf ball right from the golf cart, so he stays comfy on the greens.
It's double-ended, so he can use it no matter which end he grabs, plus it works well in both wet or cold weather, unlike some other brands that.
It's 22 inches long, American made, and the jaws are permanently attached to the stick.
---
Body Trac Glider
If your older man like to stay in shape then consider helping him out with a Body Trac Glider. A glider like this can provide some great exercise without heavy impact on hips and knees.
Caution: With any exercise equipment it's important to make sure it won't cause injury so check with your physician first before starting any exercise program.
---
Stamina Inmotion Elliptical
A more gentle form of exercise could be had with this inMotion Elliptical. Something that can be done right from a sturdy chair while he's reading or watching television.
Caution: With any exercise equipment it's important to make sure it won't cause injury so check with your physician first before starting any exercise program.
---
For Him And His Dog
If his dog is truly his best friend – then consider a gift to Bark Box. A subscription service that sends monthly boxes of products for his dog.
Yes, technically this gift is more for the dog but honestly, who ends up playing with the dog with all these great toys and products?! He does of course!
---
Dog Toys
If you didn't want to give him a monthly subscription service from Bark Box but like the idea of a gift for his best friend, then why not get him (and his dog) a kit of 10 dog toys we're sure they will both love playing with.
---
Let's Not Forget The Cat Lovers
If your senior guy loves cats then why not help him proclaim it with this sweet t-shirt!
---
Technology Gifts For Seniors
Many seniors are tech-savvy (my dad was delighted to get an iPad at age 94!) For those senior gentlemen who want to "keep up with the kids", why not gift him with technology this holiday? Here are some great ideas:
Echo Show Device
There are many wonderful things that Alexa devices can do to make life easier and safer for everyone in a household. Two great skills that I can mention are the Drop In Skill and the Alert A Buddy Skill.
These two are just amongst the thousands of skills that Alexa can do. Check out the top 26 Skills that we recommend for older adults.
---
Wireless TV Speaker
If the older man in your life loves to watch TV but has a hard time hearing it then maybe a great gift for him would be a wireless speaker that he can place right next to his favorite recliner! Anyone who wears hearing aids knows that you can't always make out voices in a nosy room, so these speakers will be a welcome gift.
Of course, if he has Alexa devices, he can also use those as a speaker as well (just in case you didn't know!)
---
Fire TV Stick
I don't know that many men who don't love to watch TV – so if you need a GREAT gift for an older guy in your life – consider giving him a Fire TV Stick. It's the easiest way to get access to Amazon Prime Video, Hulu, ESPN, Netflix, Youtube and much, much more.
You don't need a smart tv for this but the television set must have an HDMI input (that's how you plug it in) and it must be connected to an Amazon account although it doesn't have to be a prime account.

Or – purchase a new television set with Fire TV built in!
---
Fire TV Edition
If an older television set will not accommodate a Fire stick then why not go ahead and get him a brand new television with Fire TV built in!

Connect Alexa to it, subscribe to Youtube TV and he'll be able to go to all his stations and movies and shows just by using his voice!
---
Hulu Entertainment
A subscription to a streaming service such as Hulu is another great idea for those couch potato fellows or even just for anyone who loves movies and television entertainment.
---
Bluetooth Headset And Speaker
There are many different types of bluetooth headsets and speakers to choose from, this is just one of them. Whichever style you choose, he'll love being able to listen to his music, audio books, podcasts or just talk to friends and family and more.
---
Large Font, Discreet Password Keeper Logbook
Nowadays, we have so many passwords and security questions to remember! Dad will love being able to write them down and keep them all in one place in this large font, discreet password logbook. There is no title on the front or spine to suggest that it contains such important information.
There is one page per password, with room to record several updates and changes. in addition, there is room for security questions and updates.
---
Gifts For Older Men With Dementia Or Alzheimer's
Below our some of our best gift ideas for a senior loved one who has dementia or Alzheimer's disease.
Skylight Frame: 10 inch WiFi Digital Picture Frame
This digital photo frame is the perfect gift for an elderly man. Just connect the to Wifi via the touch screen, choose a unique Skylight email address just for the picture frame and start downloading photos. It takes less than one minute to set up!
He will love seeing photos of the family when loved ones email the newest photos from their phones right to the 10″ viewing screen. No WiFi is required to watch the pictures, it's only needed when you are downloading photos to the frame.
---
Non Slip Moccasin Slippers
For safety matters – I generally recommend men's slippers that have a back to help avoid them slipping off the feet. Of course, I ALWAYS recommend shoes, slippers and socks that are as non slip as possible to help to avoid falls.
These slippers have a comfort memory foam which makes them extra comfortable, they can be worn indoors and outdoors, are machine washable and of course, have a gripped sole to help prevent slipping.
---
Walker Rollator With Fold Up Removable Back Support
Okay, so a rollator walker from Home Depot is not the sexiest gift you could give an older person but if they NEED one or if they have worn theirs out then this may be just about the most useful gift you could give him.
---
Men's Cardigan Sweater
Yes, I admit it. I am a sucker for a man in a cardigan sweater. What can I say?
This beautiful soft cotton shawl cardigan will not only make him look just a bit more handsome, but it can certainly help him to feel warm on those cool days and nights.
---
WarmZone Heat Reflective Blanket
This 100 % polyester blanket features a thermo-conductive surface that stores and reflects the heat your own body generates. It warms 20% faster than a conventional blanket for pleasant continued warmth.
While it is tempting to get a senior an electric blanket, the truth is that they can be dangerous – especially for someone who has dementia or Alzheimer's and may not understand how/why to turn the blanket down so they don't get burned.
This blanket will keep your loved one toasty warm all winter. It's machine washable and has no cords or plugs to trip over.
---
Personalized Throw Blanket
Your loved one will keep warm while enjoying his favorite photos when he uses this machine washable, 100% polyester-fleece blanket.
Pick from 8 sizes of blanket and 8 collage options that allow you to personalize it with 1 – 8 photos.
---
Fidget Blanket
Those seniors who have cognitive decline often have restless hands and need something to occupy them. A fidget blanket is the perfect gift on so many levels.
It provides sensory stimulation through color, touch, and activity. Also, a fidget blanket helps to keep hands and fingers limber as the person using it moves through opening the pockets, zip the zipper, button things, etc. Plus, the activity helps to calm the person.
For additional activities, the pockets can be filled with small items, such as seashells or buttons for the person to enjoy retrieving and counting.
---
Fidget Wrist Cuff
Along the same lines, a Fidget Wrist Cuff would be a good gift for a senior who is in a memory care facility and might drop things occasionally.
It has the same type of fidget activities, but the wrist cuff wraps around the senior's arm so it won't slide off their lap or tray and onto the floor.
---
Memory Loss One Button/Large Analog Retro Style Dementia Radio
So many people love music, but they have a difficult time with the tiny knobs on a regular radio, due to arthritis, or memory concerns. This analog radio only uses ONE button to turn it on! Use the same large button to turn it off.
You simply set it up by opening the front panel and tuning to nearby a AM or FM radio station, then st the volume. Close the front and it is ready for the senior's listening pleasure.
If you'd rather, you can download songs or music to a USBdrive or MP3, which plugs into the front of the radio.
---
Covid-19 Masks
Let's all hope and pray that this will be the LAST year that anyone would even consider giving facial masks to help prevent spreading Covid-19 as a holiday gift. But truth is – we all need to wear these not only for our safety, but for the safety of others as well.
---
Check Out Our Other Gift Guides
I hope that one of these gifts strikes your fancy (and to whom you are gifting them to!). At the very least, I hope they give you some ideas of a great Christmas or Hanukkah gift that you can give to the older men in your life.