The best types of Christmas gifts for caregivers is traditionally something that takes them away like a spa day or a nice meal out. But for Christmas in 2021, instead of focusing on caregiver gifts that give them some respite – we should probably instead give Christmas gifts that can help to make their lives just a bit easier while they stay as safe as possible during the Covid-19 pandemic.
Whether your caregiver is someone you hired, a relative or a friend – you can thank them for all the work and sacrifices they take to be a caregiver for yourself or a senior loved one with one or more of the wonderful gift ideas we have listed below.
In case you're looking for a larger list of Christmas gifts for aging parents – click here.
15 Christmas Gift Ideas For Caregivers
Take a look at our list of Christmas gifts for your caregiver. These gifts were specifically chosen for this year, 2020 as we will be celebrating the holidays through the Covid-19 pandemic.
The Gift Of Time Away
Every caregiver needs a break and I would recommend regular breaks (i.e. every Tuesday and Friday from 2pm to 5pm). This can certainly help them to recoup their physical and mental strength to continue the very difficult task of caregiving.
You can print out and make your own book of coupons with these free printables or you can purchase any of these coupon books.
---
Running Errands And Home Projects

TaskRabbit is a unique company that has an army of independent contractors who can provide a variety of services such as running errands, help with moving, assembling furniture, cleaning and much more. For older adults and their caregivers, this type of company could be a great and invaluable resource.
---
Ready Made or Ready To Cook Meals Delivery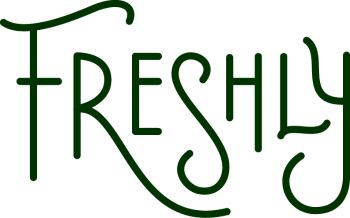 There are many companies that provide ready made meals or kits with all the ingredients that you need to prepare a meal. In addition to Freshly, others include Silver Cuisine and Purple Carrot, just to name two of them.
---
Journaling
Journaling is one tool that caregivers can use to help themselves to deal with the stress and frustrations that come with caregiving a senior loved one. This wonderful paperback journal has 100 pages that can be filled with thoughts and reflections on this time in their lives. I would recommend to buy 4 of them so that they will have a journal to write in for the entire year.
---
Yoga Kit
Another wonderful Christmas gift for caregivers that need a little de-stressing is a Yoga Kit! Couple it with a Yoga DVD or recommend any of the very many Yoga videos on Youtube that they can use and follow. When you can't get out of the house – Yoga is a wonderful way to not only get physically fit but to spend some time on yourself!
---
Spa At Home

If you can't go to a Spa because of Covid-19, it wouldn't be a bad idea to make your own Spa day at home. GourmetGiftsBaskets.com has some wonderful Spa Gift Baskets that can help to turn any quiet bath time into a relaxing spa moment.
---
A Little Take Out
It's always nice now and then to get out for a little meal and anyplace these days that can provide a drive through is perfect! A wonderful Christmas gift idea are gift cards for their favorite (or a few of their favorite) places to go grab a bite to eat. Click here to see all the great fast food gift cards that you can order online.
---
A Little Treat

Everyone deserves a little treat every now and then and what could be better than beautiful chocolate covered strawberries? Shari's Berries has a nice large assortment of strawberries covered in different styles of chocolate. It's a wonderful and indulgent treat for anyone.
---
Some Aromatherapy
Aromatherapy candles likes the ones above or maybe this Lavender one from Bed Bath & Beyond make for wonderful Christmas gifts for caregivers. Relaxing at the end of a long and arduous day with a scented candle can help to de-stress the body and the mind.
---
For The Pet Lovers

For those caregivers who love their faithful pet companions – it's always fun to give a Christmas gift that they can use to care for and/or entertain their furry friend.
---
Busy But Health Conscious

For the busy caregivers who are careful about their health, why not give a Christmas gift from Splendid Spoon! The vegan, gluten-free, GMO-free ready to eat meals that are delivered directly to your door. It's a great way to help your caregiver to stay healthy while they work to keep you or your senior loved one healthy and safe too.
---
New Smartphone

These days a smartphone is a lifeline, a calendar, a computer and oh yeah – a phone! If your caregiver's phone is on the fritz or is simply old and unable to do some of the wonderful things it can do to make life easier and safer – then gifting a new smartphone is a wonderful Christmas present!
---
Home Delivery Services

The home delivery services these days not only save time but they can help to keep us safe too! These heroes go out every day to do the shopping for us. A gift of a home deliver service from Shipt would be a wonderful thank you and Christmas gift for your caregiver.
---
Some Daily Inspiration
All caregivers can use some daily inspiration and what better way to do that than with
You can see a large variety of Christmas gifts for caregivers by clicking here. Everything from jewelry to cups to books and much more. Choose what you think would be the best way that you can say Merry Christmas to your favorite caregiver.
---
Hulu Entertainment
A subscription to a streaming service such as Hulu is another great idea to help a caregiver get some well deserved "time away" from their daily chores. This is especially helpful for those caregivers who can't physically leave their senior loved ones and just need a little mental escape from the stress and strain of their duties.
---
All of these Christmas gifts for caregivers can help to let him/her know how appreciated and loved they are.
See all our Christmas Gift Guides here.