We recommend many products through our website and our readers seem to be loving them! Of course, they also show us the products that they've found most useful and we love sharing them with you.
Our List Of The Top Selling Items Our Readers Bought In September 2020
Simpli Safe Home Security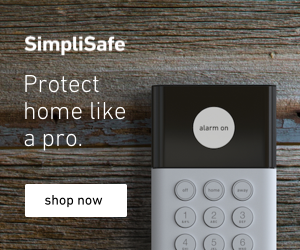 A great product that both Robin and I have in our own homes – one we both highly recommend.  Super easy to set up, super easy to use and all at a great price!
---
Drive Medical Kitchen Stool

The height on this kitchen stool can adjust from 21 inches to 27 inches tall, so it can be used at both a table and a counter.
---
Medline Bed Assist bar With Storage Pocket

Making the list again for another month – this wonderful little handy tool (that my mom-in-law loves) can make getting in and out of bed easier and safer for many older adults.
---
Pure Stride Arch Support Shoe Inserts

I'm guessing a lot of folks were out and about in September and they found that they needed a really good arch support in their shoes!  This was a very popular item that our readers purchased.
---
Infant Optics DXR-8 Video Baby Monitor

Back again for a third month in a row!  A very popular item our readers are purchasing is this video baby monitor that can help caregivers monitor their senior loved ones.
---
Clear Stove Knob Covers

This set comes with 5 clear large sized stove knob covers.  The cover is hinged onto it's base so when you are ready to use the stove you click open the cover and get to work.  Most children and seniors with dementia or Alzheimer's will find it difficult to unhinge the cover.
---
Kidde AC Plug-in Carbon Monoxide and Explosive Gas Detector Alarm

The Kidde AC Carbon Monoxide and Gas Detector has been a top selling item since last year and it continues to stay in the top of the list.  With very high ratings, it's a very inexpensive way for families to protect themselves and their loved ones from Carbon Monoxide poisoning and is able to detect explosive gas.
---
Pre Cut Transparent 32″ x 4″ Anti Slip Strips

A great way to add non slip treads to stairs and any flooring area that you want to make less slippery for older adults.  A great way to help prevent elderly from falling.
---
blurams Home Pro, Security Camera
We have been recommending the Blurams security camera throughout multiple articles like the one we wrote about video monitoring products and the one for seniors living alone.  And it has certainly become a very popular product amongst our readers.
It's multiple features such as night vision, 2 way talk and it's ability to be connected to Alexa are just a few of the many wonderful things that it can do to help you and your loved ones get that added bit of security and monitoring.
---
Kindle Paperwhite

If your or a senior loved one loves to read – then what could be more useful than a Kindle? This new model is also waterproof!  So many books available in one waterproof tablet that he can read indoors or outdoors!
---
Echo Dot (3rd Gen)

I love my Alexa devices and all the amazing things that they do!  It's a great tool that I recommend for caregivers and their senior loved ones.
---
Lego Products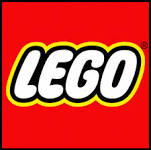 Today's Lego's are not what we grew up with, that's for sure! The Lego company has begun creating a series of products for seniors – which is so cool!  Everything from Volkswagen Campers to full villages and iconic buildings and much more.
---
Purple Carrot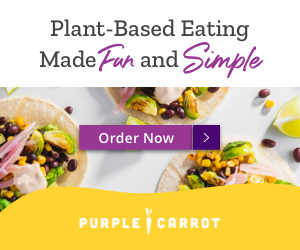 There are many new companies that provide ready made meals or kits with all the ingredients you need to prepare a meal.  One of them is Purple Carrot, seen here.
Another company specifically for seniors is Silver Cuisine which caters to the special diets that many older adults follow.