Sunday – June 18th, 2023 is Father's Day!
Finding the right Father's Day gift for your elderly dad (and grandfather too) can sometimes be difficult. After all, most men over 60 or 70 or even 80 either don't want anything (or so they think) or they already have everything! This makes it so difficult for family members when it comes to finding the perfect gift.
So, if you're wondering what to get an elderly dad for Father's Day – we have some great Father's day gift ideas for you to find the best presents for old dads and granddads too!
See Our List Of Best Gifts and Gift Ideas For Elderly Parents
In this article I am going to list some of our favorite Father's Day gifts for elderly dads over 60, 70, 80 or more. We are sure that you will find that one special something that will give your dad (or granddad) a great big smile!
I think that this is a list of very good gift ideas for Father's Day. I do hope you like them and find something special to give to your very special senior father! And of course, you can use some of these ideas as gifts for your older parents too for birthdays and other occasions.
Our List Of Father's Day Gifts For Older Dads
We know you want to give your elderly father, your grandfather, etc. something different besides a tie or another tool for his tool shop (although those can be great gifts too!).
We listed the best presents for older dads, everything from gift cards to gadgets to books and movies and so much more! You'll find some great unique gift ideas in this list.
There are so many different ways to say "I Love You" to your elderly dad. Thoughtful, good gifts can be fun, practical even a little different. Take a look at the great gift ideas that we've come up with and I'm sure you'll find something here that your father will adore!
Gifts For An Elderly Dad Can Include A Gift Card
If you're not sure WHAT to get your Dad then a great gift idea could be a gift card. I always say that gift cards are the best gift because they are always the right color and the right size!


Let him pick and choose what he would like and/or need.
But if you think he might want a gift card from somewhere else besides Amazon – click on this link to get a variety of gift cards from a large assortment of different merchants. Lots of great options.
---
A Cool Tool To Keep Safe
This smart car jumper is one of those great ideas that you probably never thought of. It's a great father's day gift for fathers who love road trips. It's something that he will truly appreciate if he ever needs to use it! It's a product I recommend that everyone have in their car, including older people.
---
For The Outdoorsy Dads

I have known a few senior dads in my life who think of Bass Pro Shops as their second home! So, if your father or grandfather are one of those then check out this link where you can find everything from water bottles to fishing poles!
A useful gift that can be used regularly is always a perfect solution for older generations. Remember, these men were raised during or after the Great Depression and they've learned to become very pragmatic.
---
LovePop Cards
I absolutely LOVE these LovePop cards and have been giving them to my family and friends on special occasions for many years and guess what, they LOVE them too!
These are intricately laser cut cards that Pop Up when you open them. They come in a large variety of designs for men that includes things like super heroes, The Beatles, icons, toolbox, beer and much more. You'll have a hard time deciding which card to choose – I know I always do.
Your senior citizen with LOVE one of these cards.
---
Craft Beers
Is your dad into craft beers? Well – then why not give him his very own craft beer kit! These make great gifts for dads over 60 or older!
---
Custom Photo Puzzles To Pass The Time
Some wonderful Father's Day gift ideas for Grandpa could include jigsaw puzzles like these custom photo puzzles. I think this can be such a thoughtful gift. You create your own 504 piece puzzle out of your own family photos! How cool is that! I would say that once the puzzle is done, you need to glue it and put it in a picture frame!
---
Large Print Password Organizer – 6″ x 9″ Logbook
Nowadays, we have to remember so many passwords (and they are so complex) that it's nearly impossible to do so. Give Dad this handy, large print password organizer and he'll always be able to find the password he needs.
This logbook has A – Z tabs so he can easily locate the website he needs login info for, plus there are 10 pages for each letter of the alphabet (and 10 blank pages if he needs even more room).
Each letter page allows him to record the website name, username and password, plus any security questions/answers and has space to write down 3 password updates if he has to change a password in the future.
There are several cover options, as well as several Spanish (Español) versions of this internet logbook.
---
Prepared Meals By Silver Cuisine

Most elderly people do not cook for themselves, especially if they live alone. If your elderly father or grandfather is in this category, then why not gift him a month or two (or more if you like) of prepared meals from Silver Cuisine which are delivered right to his door!
Silver Cuisine pays special attention to dietary restrictions and they offer over 150 meal options.
The subscription service has no contract so you can cancel at any time and no minimum orders.
---
Alarm Clock For Senior Dads
Family caregivers of an older person know that anyone with mild dementia or vision problems will love this gift. This great alarm clock displays not only the time, but the day, the date and whether it's morning or afternoon or evening! It's perfect for a senior dad that may have poor vision, or perhaps is in the early stages of dementia or Alzheimer's disease.
A beautiful and practical gift for your loving dad to help keep him on time for his daily tasks.
---
For Those Dads With A Sweet Tooth


If your Father loves his sweets then what better gift to give on Father's Day but a gift of sweet treats just like what he used to have when he was younger.
Candy like Bun, bubble gum cigars and candy cigarettes, Bazooka and more.
What a great way to spend some time reminiscing with your dad about his childhood!
---
For Those Quiet Types
If your father is anything like mine was, it was difficult to get a few words out of him. As a result, we never really heard any of his stories of when he was younger or even about last year! We only found out about some of them after he passed away.
It sure would have been great to get those stories directly from him!
Here's a journal that can help your family prompt those stories out of him for you and for future generations! Gifts like these make great gift ideas for an older father.
---
Motivational Water Bottle
Most of us don't drink enough water and that's especially true for older adults. So, why not gift him this water bottle that can help to remind him that it's time to drink up!
---
Pants To Lounge In
If your older person has limited mobility they may spend a majority of their time in relaxed clothing. Or, your guy may love to just lounge in relaxing pants in his favorite chair! If that's the case then relaxed casual pants like this may be a great gift for him. There are many more to choose from here.
---
Sports Memorabilia
I know just a handful of elderly dads who LOVE sports and collect memorabilia from their favorite teams and athletes. Giving your senior dad a gift like this will surely melt his heart!
---
Keeping It Neat and Tidy
Practical gifts like this are not only unique but useful. In addition to keeping his place neat and tidy (which many men struggle with) this fun little accessory can also help to keep his glasses in the same spot – so maybe he won't be searching for them as much! This just adds a little bit of whimsy to a simple task.
---
For The Slightly Techie Types
Presents for older dads who love tech devices can be great fun. If he can handle something more than a kindle but less than a laptop then the Fire HD 8 Plus Tablet may be just the thing for him!
---
Multipurpose Tool For Emergencies
It seems that lately the storms we're living through are getting stronger and that can mean a loss of electricity for hours or days. So why not be prepared with this great little gadget!
It's a hand crank radio with a built in flashlight. There's also a USB port that can be used to charge your mobile devices which can truly be a life saver for senior citizens!
---
For The Handymen Types
If your dad loves to tinker or is handy around the house (lucky you!). A gift from Home Depot for a new tool or gadget would be a wonderful Father's Day gift!
---
For The Well Groomed Dads

Grooming for men begins with skin care and shaving! Make him feel like he's the king of his castle with these exquisite shaving products from The Art of Shaving.
---
Get Comfortable With Crocs Shoes

I know, it sounds silly to give someone shoes for Father's Day! But the truth of the matter is, many older men (and women) deal with foot pain and wearing comfortable shoes can help to alleviate some of that.
Check out Crocs for comfort – your dad may never go back to wearing any other type of shoe!
They truly are extremely comfortable so think about giving your elderly dad the gift of comfort with Crocs shoes.
---
For Those History Buffs
If your father is a history buff there are wonderful and fun gifts you can give him like this book on the topic of "this day in history". But you can also have fun with history buff themed t-shirts, history games, coffee mugs, and even puzzles!
He'll spend hours indulging in his favorite pastime!
---
Survival Kit For The Adventurer
If your father thinks that a great time is being outdoors camping, fishing, hiking then this ultimate Survival Kit may be the perfect present for him.
It's also a good thing to have in case of an emergency, so not a bad idea to keep something like this in the house and/or car.
---
A Cool Way To Soothe That Aching Body
This is one of those ultimate type of gadgets, for sure! Wrap it around your neck, shoulder, back, waist, etc for a relaxing Shiatsu massage. It's basically a great way to get a deep tissue "kneading" of those sore muscles!
Best thing is your father can do this anytime in his own home! This really is one of the best gifts for older dads – the gift of their own at home massage.
---
For The Cost Conscious Dads
This fun little gift will help your father to keep getting those senior discounts he so deserves!
Just a great way to remind others of those great cost cutting savings that so many seniors are eligible for.
---
An Assortment Of Gifts From Gift Tree

I've used GiftTree.com for the past few years not only for Father's Day but for many other occasions. I love that they have a nice large variety of products to choose from.
The majority of their products are gift baskets, but they do have a few gifts and flowers as well. I've mostly used them for gift baskets and I have always gotten such great compliments about them when they were received.
---
For Dads Who Need Late Night Bathroom Visits

These little clip on light sources are activated by motion which is so cool! As soon as you get near the toilet the light comes on so it acts like a nightlight without you having to turn on your bathroom light.
Just another fun (and practical) little gift for Father's Day.
---
Activity Books
If your Dad loves crossword puzzles, Sudoku games and other types of activity books – well then these may be a great choice for him. You can see a whole variety of them here.
---
If He Has Trouble Getting Up From His Seat

You may be wondering, why in the world would I be recommending a La-Z-Boy for Father's Day? It may seem strange but I know a handful of elderly men with limited mobility who could greatly benefit from using a lift chair to help them get up from their recliner or sofa.
So, if your older dad is having trouble getting up from a seating position – consider getting him a lift chair!
Not sure if you should buy your aging father a lift chair? Check out our article here.
---
For The Dads Who Like To Tinker
It can be so annoying to someone who is working with screws and nuts to lose them, drop them and constantly have to search for them in the middle of a project.

This can be especially true for older men. Quite a few senior citizens lose fine motor skills making it difficult to handle small items like screws, nuts and bolts. So why not make it easier with this magnetic wristband that can hold all of those little things for him? It's like having an extra hand to help with his project.
---
Get To Know Your Past With Living DNA

My own family is from Sicily and most everyone except my immediate siblings all still live in Sicily and have for many generations. So, I KNOW my family history quite well.
Because of this though, I never realized how many Americans don't know their history and family tree since the great majority of them came from immigrants that traveled here so many moons ago!
Finding out about your family history with the help of kits like Living DNA can be fun, exciting and sometimes surprising!
They offer both an ancestry kit and an ancestry and well being kit as well.
---
Staying Healthy With GNC Vitamins and Supplements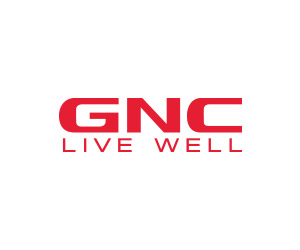 If your father is into healthy eating (including supplements and vitamins) then a gift from GNC might be just the right kind of gift for him.
A gift of his favorite vitamins and supplements would be wonderful. After all, they can be quite expensive so why not give him something that he uses?
You can combine a few things together to make your own "gift basket" for him! What a great way to show him that you love him.
---
For The Older Dads Who Live Alone
Most everyone loves a good egg muffin sandwich – but sometimes it's just not that easy to go out to buy one. So why not make your own? For older fathers who live alone – this great little gadget can help them make that perfect breakfast sandwich!
---
If He Enjoys Reading But Has Trouble Doing So – Large Print Books
My late father-in-law loved to read. He read everything! Newspapers, books, magazines. In his late 80's and early 90's he would spend hours reading blogs and publications on the Internet.
But as he grew older, he battled with macular degeneration and as a result had great difficulty reading. But even so, he persevered and read large print books, his kindle and of course on his laptop computer.
You can get many large print books, like the one above from Amazon – check out their large variety here!
But if your dad would prefer to read from a Kindle – then check out the different types of kindles and which one we think is best for older adults.
---
Coffee Table Books
I have a friend who LOVES coffee table books! The ones that are filled with beautiful photos and stories of places far away. There are many to choose from – click here.
---
Alexa Can Be Used For Fun, Safety And Making Life Easier
Besides the smart speaker shown here – Alexa also offers other devices that are all equipped with the Alexa technology. Check them out here!
Your father will love the games, music, radio, podcasts and audio books that Alexa offers. In addition, there are several skills that can make life easier and safer for him!
---
Stay In Touch With Him Using The Amazon Echo Show
I LOVE the Echo Show and honestly I love all the great skills that Alexa can do for seniors! It's truly amazing. He can use it as a digital photo frame, listen to his favorite music and so much more.
I've written several articles about Alexa and the Echo Show – so if you aren't too familiar with them check out my articles and I'm sure you will be surprised at all the wonderful things they can do.
I always recommend the larger Echo Show that's shown here for older adults because the large display screen makes it easier to see and manage. But do know that there are smaller screen products as well.
The greatest benefit of the Echo Show (in my opinion) is that if your elderly father lives alone – he can use this product to visually communicate with you very easily (as long as you have an Echo Show as well). It's a great way to "see" each other without him having to mess with going to a computer, signing in, etc.
Your father will LOVE the Echo Show!
---
Get All The Info On The Internet Through Google (Home) Nest Mini 2nd Generation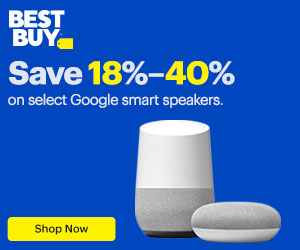 Now, I do love all the skills that Alexa products offer (that's true). But, the one thing that Alexa does not do well is to give me accurate and up to date information when I ask it a question. The reason is that Alexa is tied to the Bing.com search engine. Which is a good search engine but no where near as good as Google!
The Google (Home) Nest Mini 2nd Generation product is very similar to Alexa devices but it does not have as many skills as Alexa BUT it answers 98% if my questions to it with great accuracy.
Check out my short video comparing the two!
There are still some great skills that Google Home can do for seniors – and I would say to check out my article on Google Home For Seniors to find out what those skills are. If it's a good fit for your elderly father then I say choose Google Home – especially if he's going to ask it lots of questions!
---
We're All A Little Forgetful

We all get wrapped up in doing so much, and as we get older we just tend to forget things more easily! So give him a little help with these small tile mates. Attach them to things like a set of keys and you'll be able to use an app on your phone (or Alexa) to find where you put those keys!
A great little gift for anyone with a little memory loss.
---
If Your Father Is A Music Lover
Music does soothe the soul! If your senior dad is a music lover and if he loves the music that he grew up with from the 1940's and the 1950's then I would encourage you to find some CD disks for him to play.
Also, if he has an Alexa device – you can gift him a subscription to Amazon Music Unlimited! That way, he can just ask Alexa to play his favorite artist, or his favorite genre!
---
If He Has A Hard Time Hearing The Ones He Loves
Okay, I know that hearing aids sound like a strange Father's Day gift, but if Dad can't hear everyone, he is missing out on a lot of life!
The Lexie hearing aids are over-the-counter and thus, very affordable. They have a monthly subscription plan ($49.99/month).
Don't let the price fool you, though – they are medical grade and work very well for those with low-to-moderate hearing loss. I use them and have moderate-to-severe loss. They work great for me (read my review).
You can get these under the subscription plan I mentioned and Dad will receive needed supplies, like batteries, replacement tubes, etc, for the life of the subscription. Or they can be purchased outright for about $999.00.
---
If He Loves Old Movies (or all movies)
This year, everyone could use a little bit of comedy in their lives!
So think about giving your elderly father a gift set of older comedy movies like the one shown here! Or, of course, movies to his liking like action flicks or westerns, etc.
Of course, you can also set him up with a Roku or Fire Stick so he can access all kinds of movies and shows whenever he wants to.
Roku for older television sets
Roku for newer television sets
Fire Stick for all television sets
Fire Stick for older television sets will also need this HDMI to Composite AV Converter
Any of these make great presents for old dads and pretty much dads of any age!
Better yet – give some extra love by getting the whole family to gift a box set of new movies every month so that he can enjoy them throughout the year.
---
For Single Dads
If your senior dad is single or is caring for his wife then he probably isn't paying much attention to cleaning the house. Why not gift him this amazing iRobot Roomba that can do the work for him?
---
For Those Couch Potato Dads
If your older father loves movies then he may be a bit of a couch potato – so why not give him some of his favorite snacks to munch on while he's watching his shows!
---
For Dads Who Lose Everything
This great Armchair Caddy can hopefully end the "where's the remote?" quest that we so often hear! With 6 great pockets, your father can put just about everything he needs right by his favorite chair and make finding them all just a bit easier.
---
Pickle Ball Is All The Rage
It seems that the sport of Pickle Ball is all the rage these days, especially amongst older adults. So if your senior guy is out on the courts enjoying this game then why not gift him a new pickle ball set? Especially if he's worn out the old one.
---
Funny T-Shirts
There are days where nothing is more comfortable than a T-shirt! And why not have some fun with them and let the world know a little bit about who you are!
These funny T-shirts come in different sizes and a few different colors but they can be fun so check out the large variety available.
---
Email Him New Photos On This Electronic Photo Frame
I love these digital photo frames and personally, I think every father and grandfather should have one in their home.
It's such a nice way to share photos without asking your elderly loved ones to fiddle with Facebook or a computer (which we all know can be difficult for the older generation).
If you take lots of photos and you want to share them with your father – consider an Electronic Photo Frame like this one! I'm sure he will love it!
---
Custom Photo Art
Take a photo of the grandkids, the family even the old neighborhood your father grew up in and turn it into a 24″ by 36″ canvas wall art! These make wonderful presents for older dads!
You can even put your photos on pillows, blankets, glass cubes and much more! Just check out the list of wonderful things you can do with your photos that will bring a smile to your loving dad.
---
RFID Blocking Money Clip
This slim, lightweight (1.58 oz) bifold money clip has a stainless steel lining that blocks the 13.56 MHz band to protect against data theft by RFID scanners.
It has 11 inside pockets to hold cards but is designed to fit easily into a pocket without causing it to bulge out.
---
For Those Fathers Who Love Gardening
If your father enjoys gardening but it has become a bit difficult for him to manage – a raised garden is the solution! There are many different kinds, as you can see here!
But I love the one shown above because it takes up little space and for seniors who may only have a patio or balcony to garden in – these are a perfect size!
But if he would prefer something indoors – then what about any of the indoor herb garden sets that are available!
---
For Those BBQ'ing Dads

Many men love to BBQ and being outdoors by the grill is just a meditative experience for them!
If your father has that passion, then any type of BBQ related gift like this cutting board would be something he would love and use all the time!
---
For The Wandering Types
Some men just love to travel and wander across the country or even the world! This book can give your older dad some trips to plan and look forward to!
---
For Golfers
Senior golfers may not have the swing speed that they had when they were young (which is only natural). These golf balls are specifically designed for senior golfers. They have a lower compression allowing the ball to go farther.
---
Golf Practice Net
This golf practice net has targets in the back, including 3 chipping targets and a larger one in the center, so he can practice with all the clubs he has!
It features a fiberglass frame, a 170g nylon and polyester mesh 10 x 7 x 6 ft net, and comes with a set of golf tees, 5 golf balls, a hitting mat, and a carry bag.
---
Cornhole-Style Chipping Set For Golfers
Great for practicing chipping shots alone or with others, this fun take on the popular Cornhole game is easy to use indoors or out.
All you need is the golf clubs because it comes with 2 turf mats, 2 target boards, 16 colorful foam balls, an erasable scorecard, and a rules guidebook.
There's even a carrying bag so you can take it outside in the yard or to the park.
---
I hope that our list of gifts for older dads has given you the best way to say "I Love You" to your dad on Father's Day.
These gift ideas for your older father can be an inspiration for you to get something different and creative for your elderly dad!
Have a wonderful and Happy Father's Day!